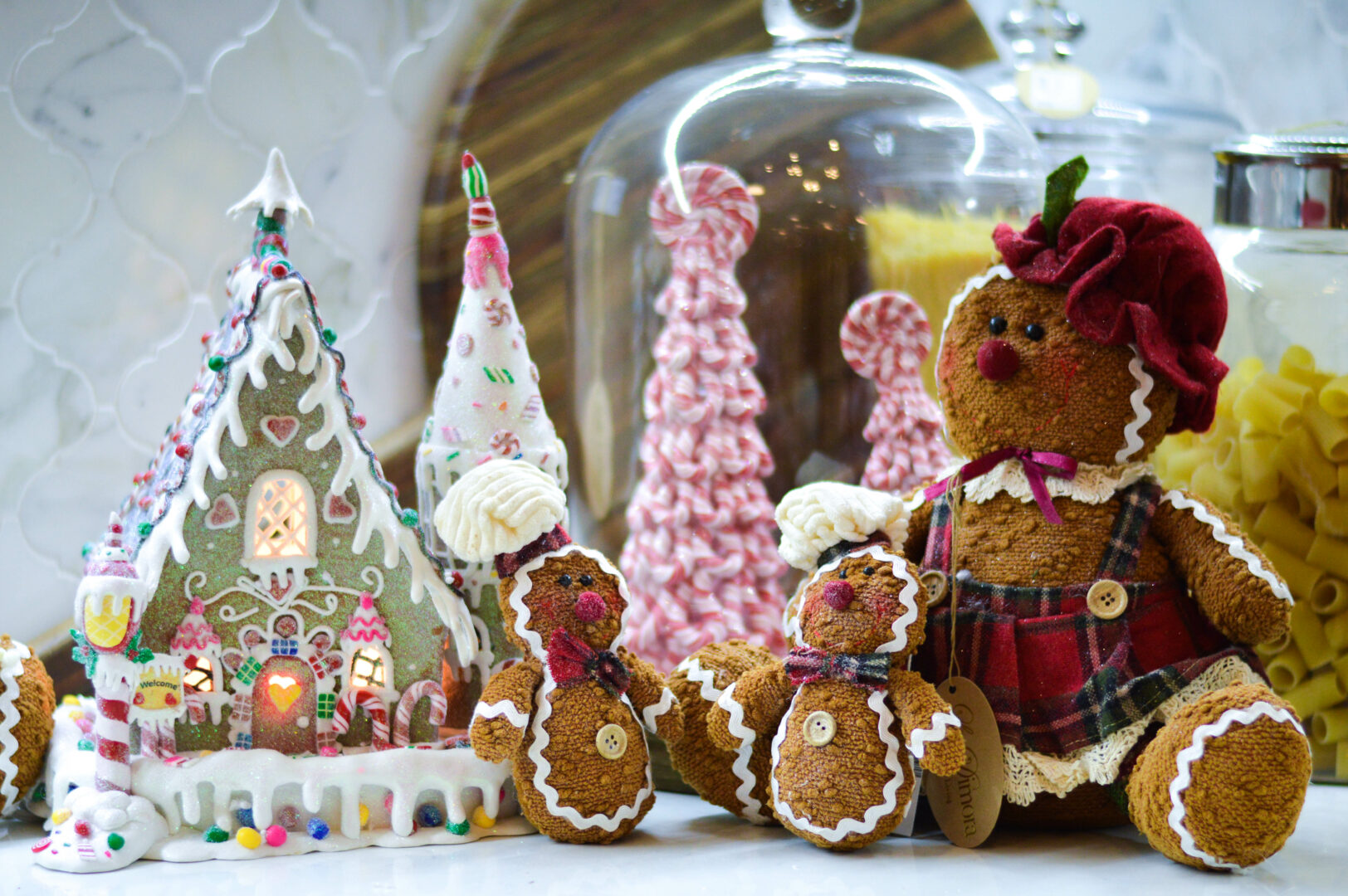 Visit Our Showroom and See Our Beautiful Designs
Christmas at Le Dimora is a magical time of year. Our interior designers transform the showroom into an unbelievable Winter Wonderland for the home. They showcase their talents by artfully creating stunning Christmas trees and displays with the latest colors and styles. The possibilities for your home are endless as you'll discover beautiful tablescapes with snowmen, reindeer, Santas, garlands, florals, linens, dishes and more -all tastefully presented to help create an ambiance of understated luxury and elegance during the Holiday season.
If you would like to add a professional decorating touch to your home this season, our interior designers can transform your tree or room. Trees can be purchased completely decorated right from our store or you can customize your tree with what you desire. We design trees from the traditional reds and greens, to the unusual but stunning, blues and purples. Whatever you can imagine, we can create it for your home this season as well as many more seasons to follow. Call our store to schedule a special day of Holiday transformation in your home. Our ability to serve everyone during the short holiday period is limited, so contact us early to reserve your tree(s) and holiday décor.